Main content starts here, tab to start navigating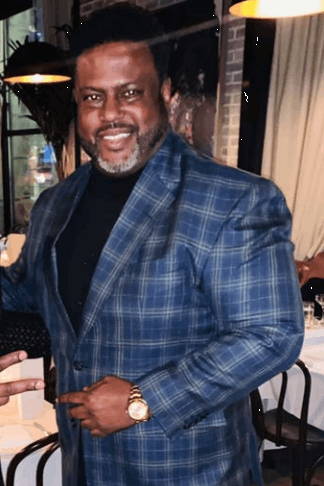 Robert "Don Pooh" Cummins
Franchise Expert / Entrepreneur
Robert Cummins is a visionary. During Robert (Don Pooh) Cummins tenure as an industry executive, he worked very closely with hip hop superstars, Jay-Z, Sean "Diddy" Combs, and The Notorious BIG, and discovered a young rap artist by the name of Foxy Brown who he managed and would solely guide her to becoming one of hip hop's multi-platinum superstars and helped form the supergroup "The Firm" (NAS, AZ, and Foxy Brown) that Robert also co-executive produced. He then in 1999 accepted the esteemed position of Executive Vice President at MCA Records, then home to artists such as Mary J. Blige, Blink, Shaggy, and The Roots, amongst others.
One of Robert's greatest accomplishments while as the executive VP of MCA was personally overseeing and co-executive producing Mary J. Blige's "No More Drama" album, which earned the multi-platinum megastar her first Grammy Award and went on to sell 7 million albums worldwide. Robert has continued to work with Mary J Blige for the last 15 years since that day and continued to work with her on her management team in various capacities.
While still working in the music business, Robert decided to diversify his assets. Mr. Cummins decided to go into the franchise business where he signed a 16 store development deal with Papa John's restaurants to develop in NYC.
Mr. Cummins had secured another huge franchise development deal in January 2007 to build and operate several IHOP restaurants in the New York area over the next 7 years. By securing the exclusive rights to the Brooklyn NY area, this time he seemed to have struck oil on this venture. With his first IHOP opening in downtown Brooklyn in December 2007, it ranked top #1 in sales in the IHOP system over the first year in a company that consisted of more than 1400 restaurants in the US. Robert has opened 3 more lHOP's in NYC to date.
Currently, Mr. Don Pooh has a new 150 seat authentic 5000 square foot restaurant called Brooklyn Chop House which opened in 2018 for amazing reviews and is named one of NYC's top 10 restaurants to visit by food enthusiasts at Eater and Haute living. Brooklyn Chophouse Southampton is also set to make its return in 2019 for its 2nd summer opening. Also, Mr. Cummins is slated to open a new IHOP restaurant in the American Dream mall in NJ in Fall 2019 and has several real estate development projects CH O P in progress.